Vehículos nuevos y usados ​​cerca de White Bear Lake, MN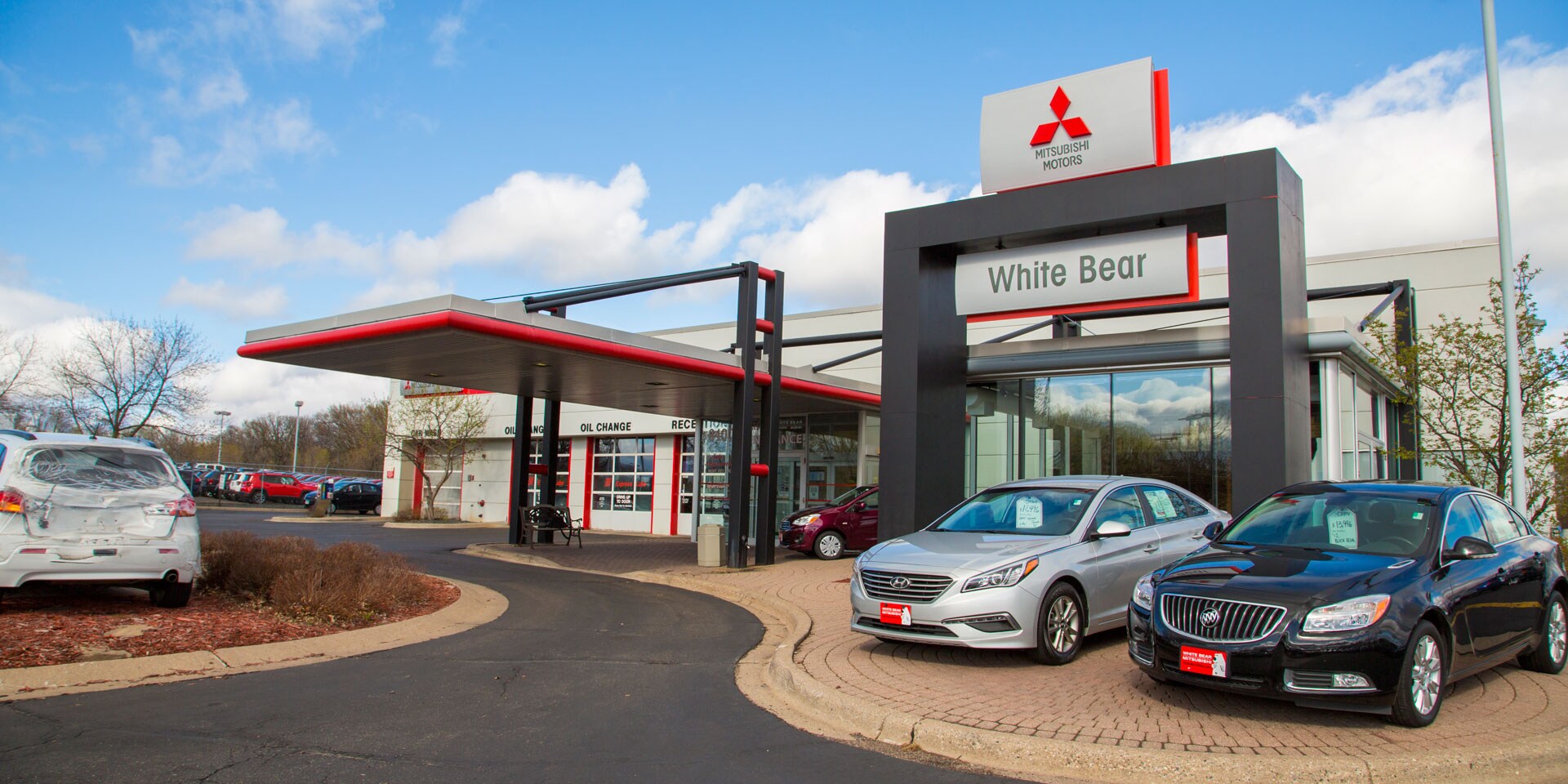 ¡Bienvenido a White Bear Mitsubishi!
White Bear Mitsubishi
tiene una amplia selección de vehículos nuevos y usados para satisfacer sus necesidades, ya sea que sea una familia que busca más espacio o un graduado universitario que necesita un nuevo viaje para su primer trabajo. Deténgase y eche un vistazo a nuestros últimos modelos o consulte nuestro inventario actual en línea. Te lo ponemos fácil para comprar con The Bear. Proporcionamos un empleado de habla hispana fluida para estar con usted en cada paso de su viaje hacia un automóvil nuevo o usado. White Bear Mitsubishi tiene empleados en el centro de llamadas, el departamento de finanzas y el equipo de ventas que hablan español con fluidez. Podemos hacer que la compra de su vehículo sea simple y directa con alguien que pueda responder a todas sus preguntas y brindarle orientación en el camino.
Click on one of the people below to find out more information.
Financiamiento - ¡El Oso Aprueba!
Cuando necesite un vehículo nuevo o usado y requiera financiamiento para hacerlo asequible, White Bear Mitsubishi está aquí para usted. Tenemos un formulario de aprobación previa que puede completar para saber para cuánto califica. Todo lo que necesita hacer es completar la información y nuestro equipo de finanzas la revisará. Si ha tenido un bache en el camino o recién está comenzando sin historial de crédito, White Bear Mitsubishi puede obtener la aprobación. Trabajamos con personas de todo tipo de situaciones crediticias. También ofrecemos financiamiento para vehículos usados si no desea gastar tanto o tiene un presupuesto más ajustado. 
The Bear Buys
Traiga su vehículo y averigüe cuánto vale como intercambio o para venderlo directamente. Le compraremos incluso si no termina comprando un vehículo de White Bear Mitsubishi. Puede llamarnos al 877-4 BEAR BUY o visitar nuestro sitio web en thebearbuys.com y averiguar cuánto puede obtener de su automóvil, camioneta o SUV usado. No encontrará una mejor oferta en ningún otro lugar de su vehículo, ya sea que lo incluya
en
Craigslist, el periódico local o el mercado. Le pagaremos $ 300 sobre cualquier oferta local por escrito. ¡Eso incluye CarMax! Saca el máximo partido a tu vehículo para dar un nuevo paseo con White Bear Mitsubishi.
Servicio con White Bear Mitsubishi
Aquí en White Bear Mitsubishi, queremos ayudarte a cuidar ese nuevo viaje. Nuestro equipo de servicio está aquí para cuidar de su vehículo con un mantenimiento de rutina regular. Cuando sea necesario reemplazar las piezas, nos encargaremos de ello y lo volveremos a salir a la carretera. Puede llamarnos o conectarse en línea para programar el servicio con nuestro equipo de servicio. Los técnicos de servicio están capacitados en tecnología Mitsubishi, pero pueden trabajar en cualquier modelo. Diagnosticaremos cualquier problema y haremos reparaciones rápidas y precisas. Si está listo para un vehículo nuevo o busca un modelo usado más confiable, visite White Bear Mitsubishi. Nos ocupamos de usted desde la aprobación previa hasta el servicio continuo. Permítanos mostrarle lo que podemos hacer por usted.