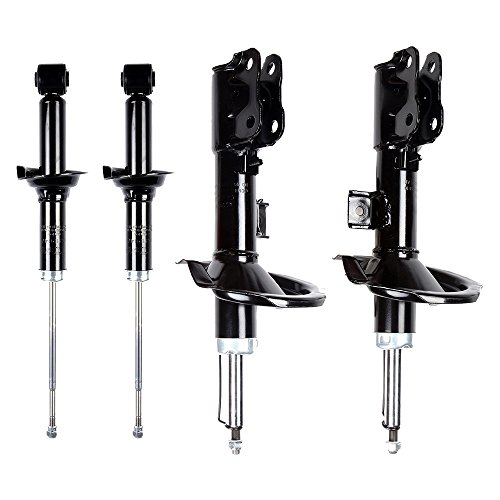 White Bear Mitsubishi Shock and Strut Replacement
Back in the days before power steering, it was considered normal to need big, beefy arms to be able to drive big, beefy vehicles. Today, you need to do a little more work in the gym if you drive for a living. So, if you find that your daily drive makes you feel the burn- especially in hard turns, chances are something is wrong.
Other warning signs that it's time for shock and strut replacement service include a harsh or shaky ride, or too much bouncing after traversing a bump. Your shocks and struts are designed to smooth out all of these normal difficulties that tend to come with high-speed travel. If your car or truck is acting uncharacteristically erratic, it's probably time to have the suspension checked.
Servicing Your Shocks & Struts
People indeed got by without advanced suspension systems for many years, but today's cars and trucks do need these components to deliver their intended lifetime's worth of use and function. Many modern components in today's cars and trucks are not meant to be banged around as a Model-T could do. Your grandpa may have been able to repair his ride with wire and a wedge of pine, but worn-out shocks and struts could cost you an arm and a leg literally! In the long run, it's not just safer- it's also much more economically sound.
If you know your vehicle isn't providing the same high-quality ride it provided when it was new, you may tell yourself you can handle it and carry on driving anyway. You might be able to get away with this for a little while, but in time it can damage your vehicle and can even become dangerous. Getting your shocks and struts checked and serviced now really is a much safer bet.
White Bear Mitsubishi in White Bear Lake, MN
Here at White Bear Mitsubishi in Vadnais Heights, Mahtomedi, Little Canada, and St. Paul, MN; we know how your Mitsubishi should handle and how long those shocks and struts should last. Our highly trained technicians will diagnose your suspension system and perform the needed repairs with genuine OEM parts to restore your ride quality to its former glory.
We offer many benefits including service specials, a pick-up and drop-off service, loaner vehicles, and Saturday appointments. Stop by, call, or find us online to schedule your appointment and find out why White Bear Mitsubishi is White Bear Lake's favorite full-service Mitsubishi retailer.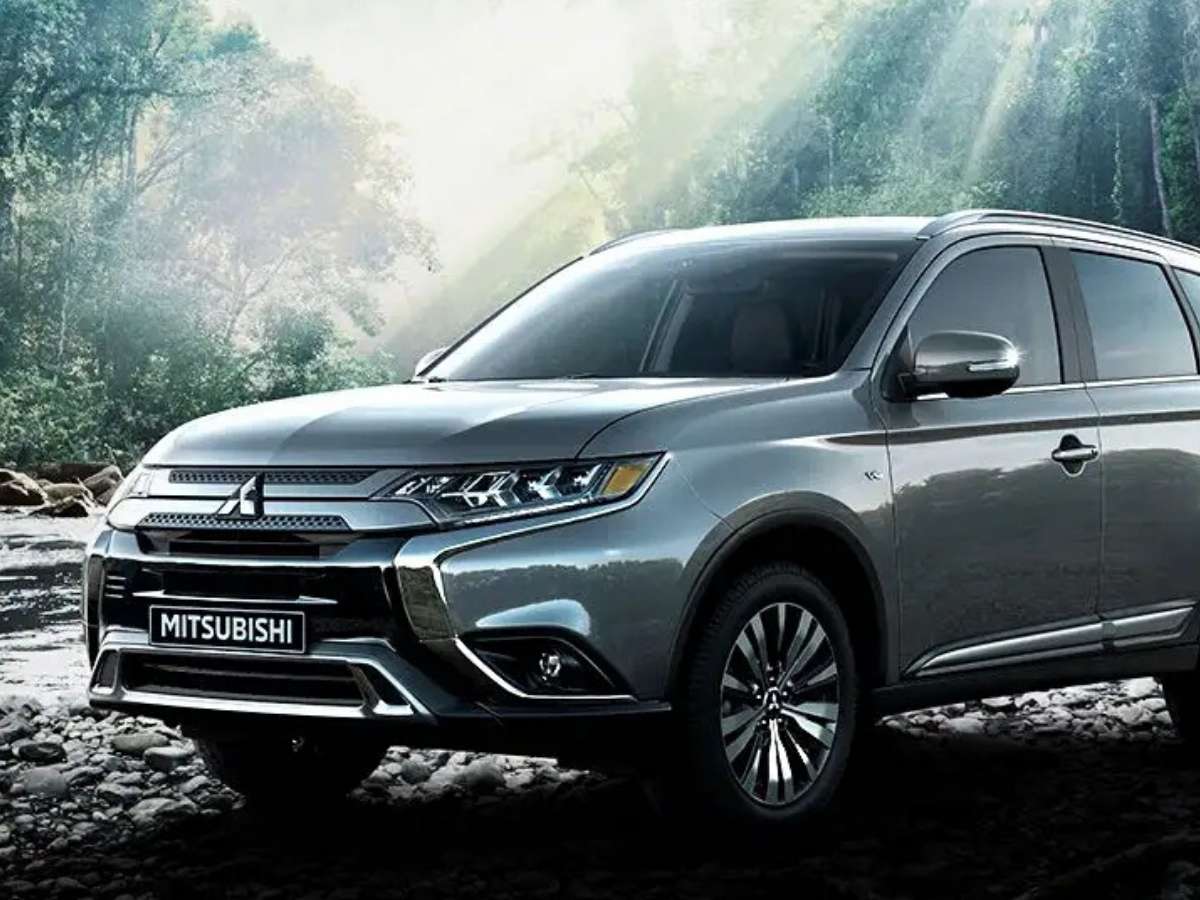 Why Choose White Bear Mitsubishi?
White Bear Mitsubishi offers an award-winning service and repair center, loaner cars as needed, genuine accessories on site, certified technicians, Saturday hours, and pick-up and drop-off as well.
We are dedicated to providing you the best service possible and making sure your experience is top notch. You do not have to drive on wheels that are not aligned if you take the time to contact our service center in White Bear Lake.
Schedule Service
White Bear Mitsubishi Service Department Amenities
Award-winning Service and Repair
Loaner Vehicle Available
High-train & Certified Technicians
Saturday Hours
Pick-up and Delivery Available
Genuine Accessories On-site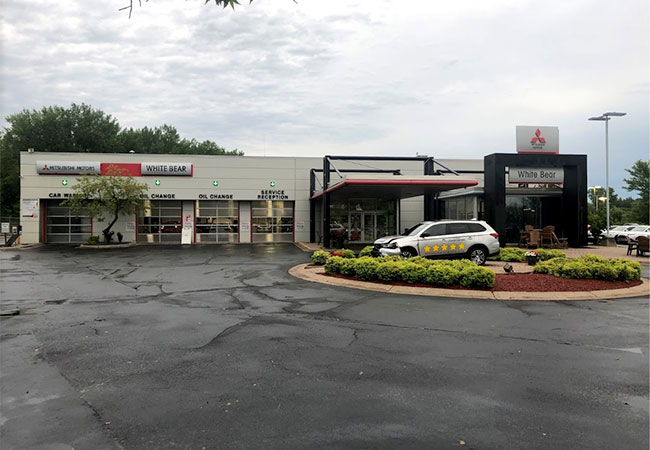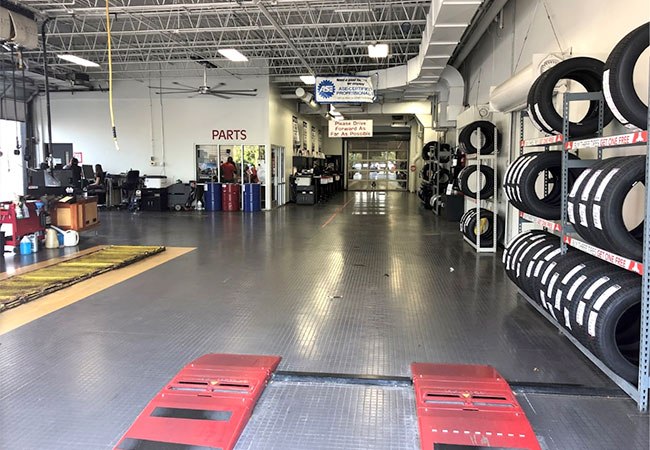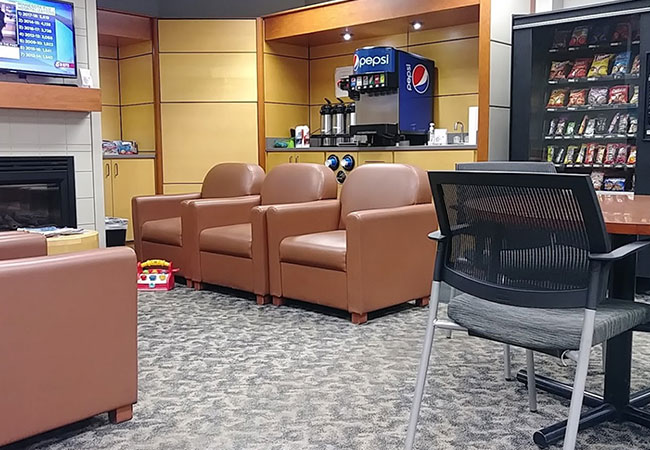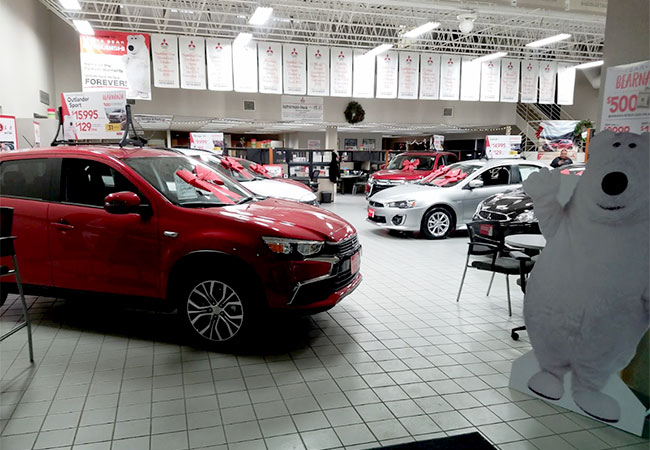 Service Hours
Monday

7:00AM-6:00PM

Tuesday

7:00AM-6:00PM

Wednesday

7:00AM-6:00PM

Thursday

7:00AM-6:00PM

Friday

7:00AM-6:00PM

Saturday

8:00AM-4:00PM

Sunday

Closed