Full Synthetic Oil Change Service
Synthetic Oil Change in White Bear Lake
One of the biggest assets that most people will ever own is their car. While a car can last for a very long time, it will require some routine maintenance to ensure it stays in great condition. One important part of routine maintenance is a regular oil change. For some car owners, getting a full synthetic oil change service every 3,000 to 5,000 miles is a very good idea.
What Is This Particular Service All About?
One of the most important tasks you must do to make sure your vehicle stays in good condition is to get an oil change. When you get an oil change, the existing oil in your vehicle will be removed and replaced with new oil. Depending on the type of vehicle that you drive, you may need synthetic oil. This type of oil is designed for a range of engine types and can provide you with a wide variety of benefits. An added benefit of synthetic oil is that it can last longer between changes.
Why Should I Have It Done?
In general, it is very important that you have your oil changed on a regular basis. Once you have synthetic oil replaced in your vehicle, you can be assured that your vehicle will have a fresh supply of oil to operate. This can help to keep your engine operating efficiently, which can extend the useful life of your vehicle and ultimately save you a lot of money.
What Happens if I Don't Do It Now?
Having your oil changed on a regular basis is very important. If you have not had a full synthetic oil change service done recently, you should make sure that you see a technician as soon as possible. If you do not have a full synthetic oil change service done on a regular basis, you will soon find that your car will operate less efficiently. Further, it could lead to more serious damage to your engine that could prove to be quite costly.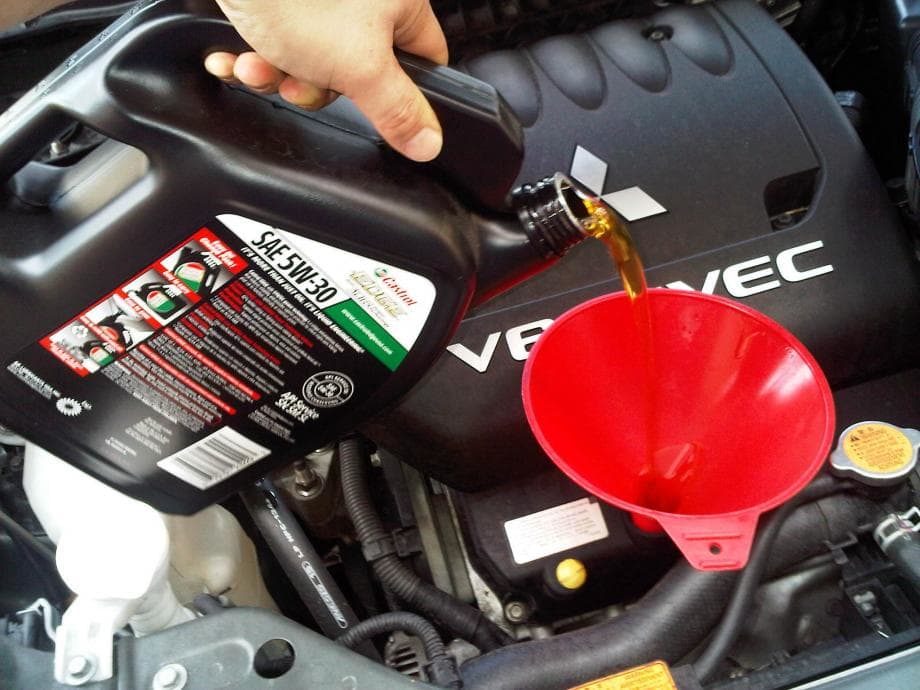 Additional Services:
Synthetic Oil Change
Diesel Oil Change
Tire Rotation
Wiper Blade Replacement
Four-Wheel Alignment
Transmission Fluid Exchange
Brake Pad Repair
Multi-Point Inspection
Why Should I Have the Work Done at This Dealership?
The next time that you are in need of a full synthetic oil change service, you should come to White Bear Mitsubishi. The White Bear Mitsubishi dealership and service center provides services to customers in and around White Bear Lake (Ramsey County), which includes St. Paul, MN, Little Canada, MN, Vadnais Heights, MN, and Mahtomedi, MN. When you come to this dealerships, you can be assured that a certified technician will service your vehicle. Further, the service center has very convenient hours that are designed to work for your schedule. Contact us today!
Schedule Service
White Bear Mitsubishi Service Department Amenities
Award-winning Service and Repair
Loaner Vehicle Available
High-train & Certified Technicians
Saturday Hours
Pick-up and Delivery Available
Genuine Accessories On-site