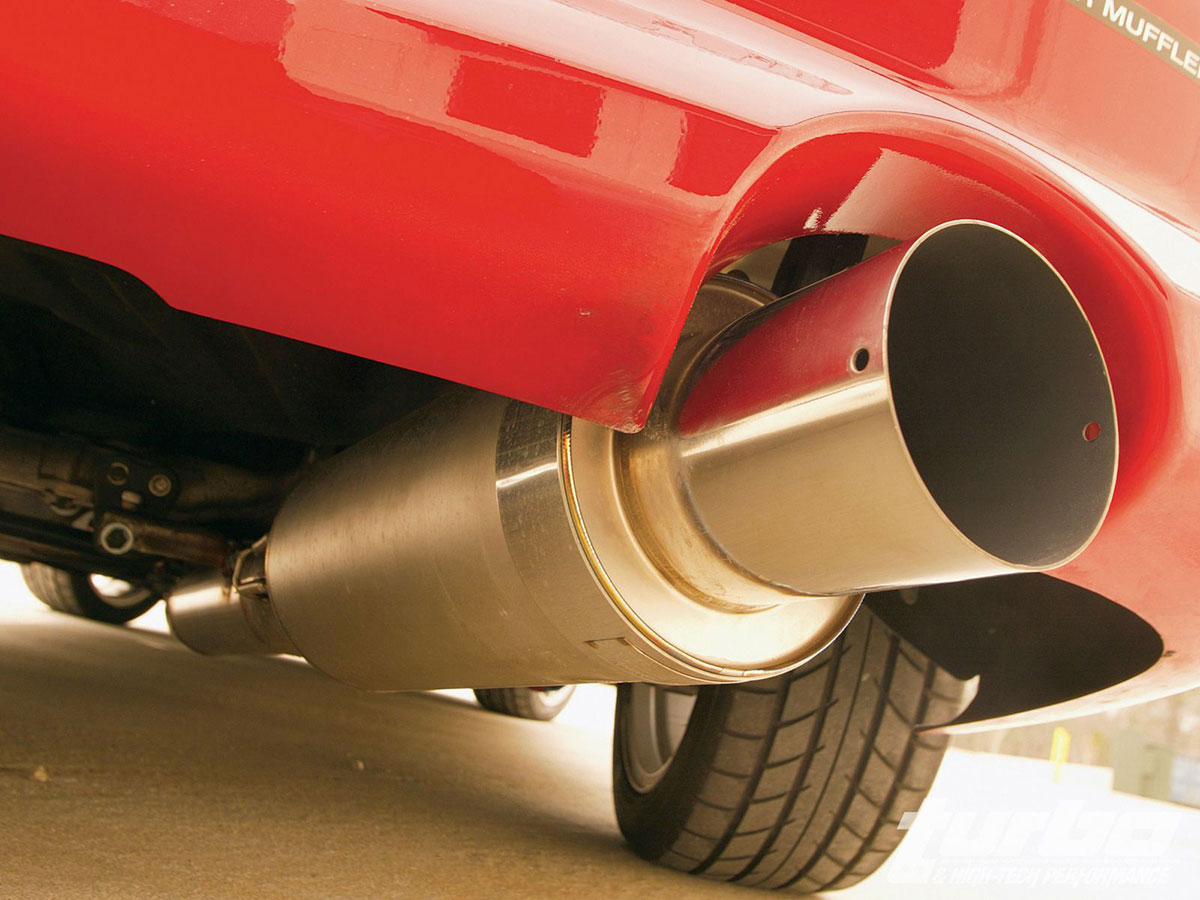 White Bear Mitsubishi Exhaust System Service
Your vehicle's exhaust system is one of the hardest working systems in your entire vehicle. That's because any time your car or truck is in operation, even if it's just idling, soot and smoke are being pushed through it in the form of burnt fuel and other harsh engine debris. That means even after a short time, your exhaust system is bound to be full of soot and filth.
Your Mitsubishi Exhaust System is Important
Over time several problems can develop when your exhaust system becomes overburdened with soot and debris, or if a leak has developed at any point in the emissions line. The first problem you may notice is lower fuel efficiency. Another common sign is a vibration in the steering wheel or gas pedal. If the problem is bad enough, the entire vehicle may shake. The third sign you may detect is engine noise, which usually indicates a leak.
What Happens if I Don't Get My Exhaust System Inspected
You might be able to drive for some time without tending to the needs of your exhaust system, but eventually, it will catch up to you. The price you'll pay in lost fuel efficiency is reason enough to get the service. But the permanent damage you could do to your engine should also be a motivating factor to schedule an appointment.
Finally, you won't be able to pass a DMV inspection if your vehicle's emissions don't meet the state's minimum standards. It's better for your vehicle, easier on your wallet, and better for the environment to have those exhaust issues take care of sooner than later.
White Bear Mitsubishi Service Center
Here at White Bear Mitsubishi in Ramsey County; we know just how long and under what conditions your Mitsubishi car or truck can run before it's time for your next exhaust system service. We'll make sure your vehicle's emissions system is clean, free of leaks, and running smoothly to keep you on the road safely and economically all year long.
Be sure to check our service specials for discounts on regular maintenance for your Mitsubishi like tire rotations and oil changes. Service benefits include a pick-up and drop-off service, loaner vehicles, and Saturday appointments. Call our service scheduling office, find us online, or stop by to schedule an appointment. You'll see why White Bear Lake and the surrounding region voted us the area's best full-service Mitsubishi dealer.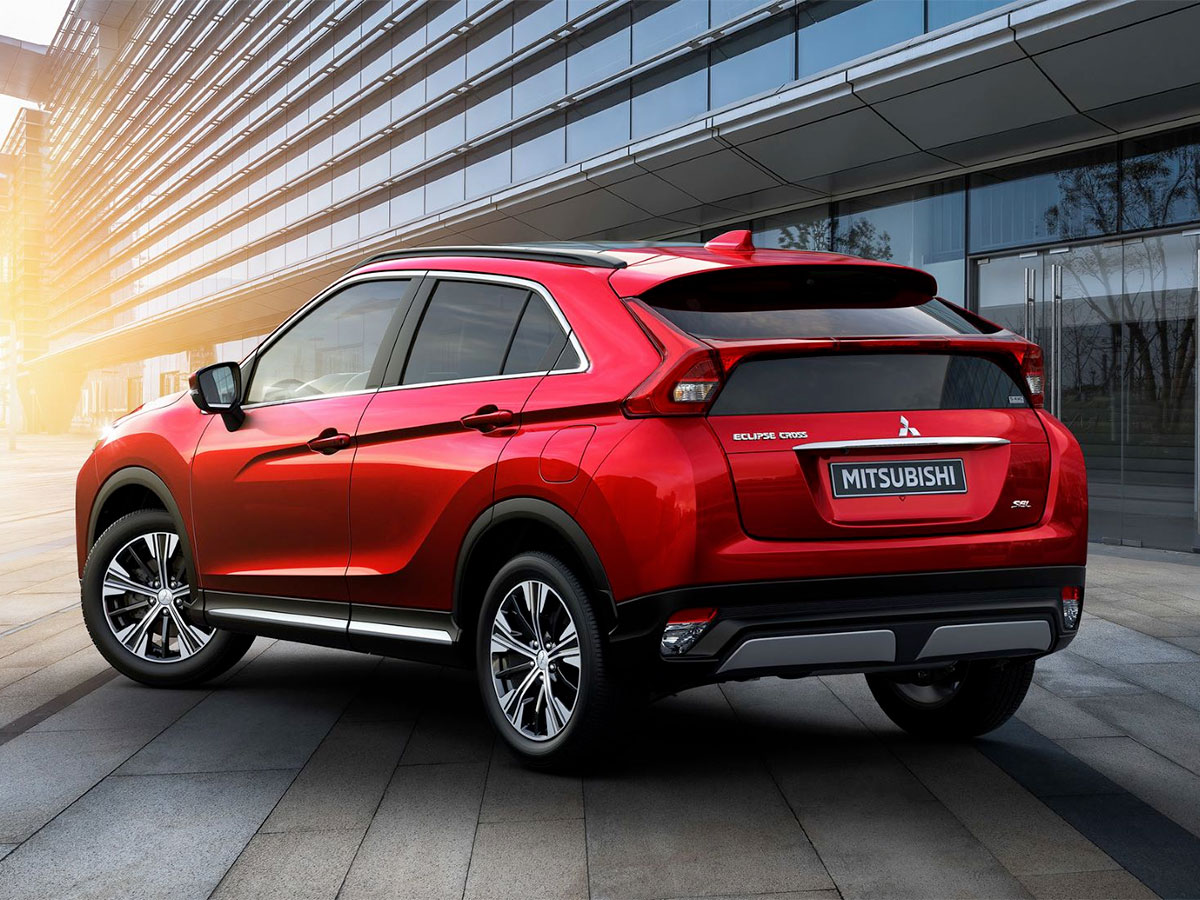 Why Choose White Bear Mitsubishi?
White Bear Mitsubishi offers an award-winning service and repair center, loaner cars as needed, genuine accessories on site, certified technicians, Saturday hours, and pick-up and drop-off as well.
We are dedicated to providing you the best service possible and making sure your experience is top notch. You do not have to drive on wheels that are not aligned if you take the time to contact our service center in White Bear Lake.
Schedule Service
White Bear Mitsubishi Service Department Amenities
Award-winning Service and Repair
Loaner Vehicle Available
High-train & Certified Technicians
Saturday Hours
Pick-up and Delivery Available
Genuine Accessories On-site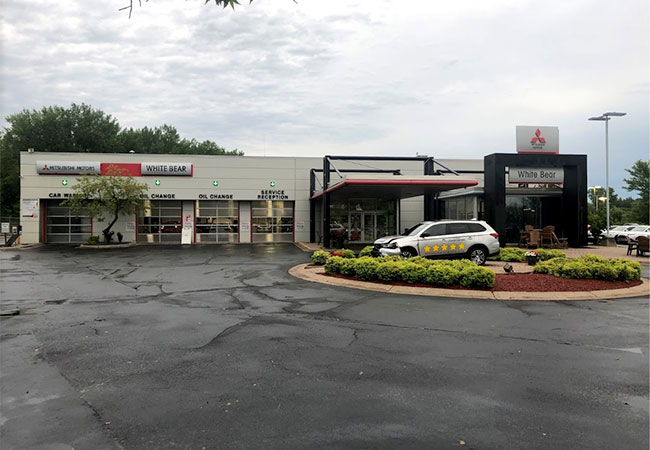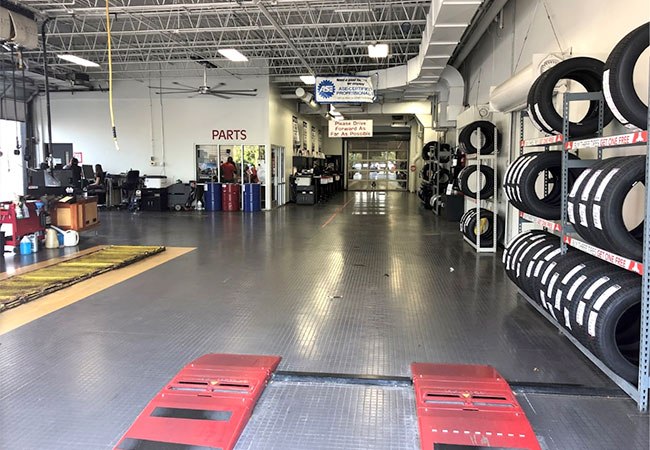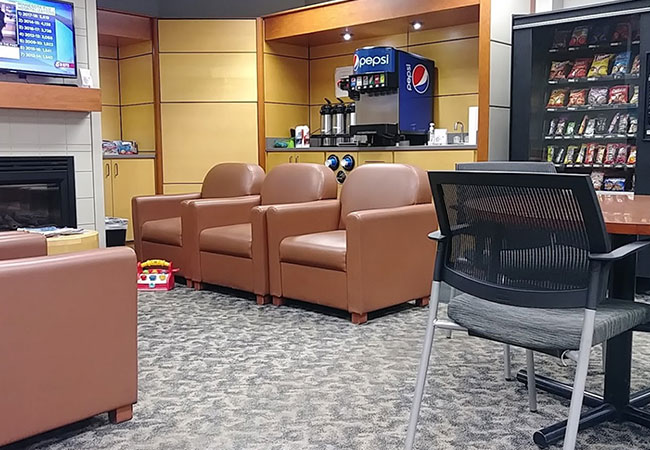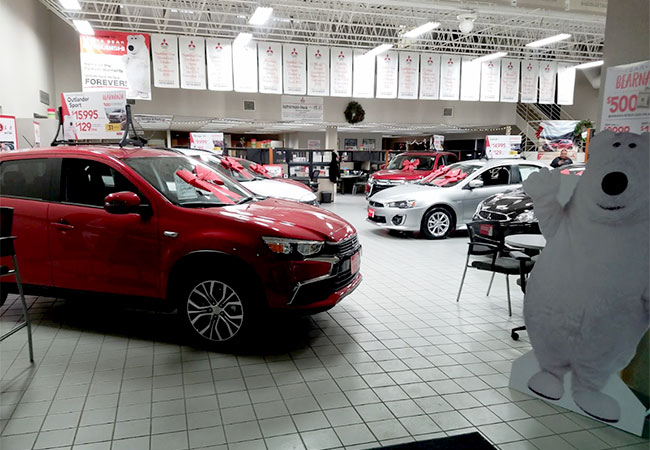 Service Hours
Monday

7:00AM-6:00PM

Tuesday

7:00AM-6:00PM

Wednesday

7:00AM-6:00PM

Thursday

7:00AM-6:00PM

Friday

7:00AM-6:00PM

Saturday

8:00AM-4:00PM

Sunday

Closed