Mitsubishi is #1 in Customer Satisfaction, has the safest SUV in America, and Ranks Higher Than Toyota in 2023 J.D. Power Dependability Study

White Bear Mitsubishi is #1 in Customer Satisfaction
White Bear Mitsubishi has been a leader in brand sales in the Twin Cities, along with having the best-selling small SUV in the St. Paul sales area. However, there is a reason why customers choose White Bear Mitsubishi. We provide the best customer service of any dealership in the Twin Cities.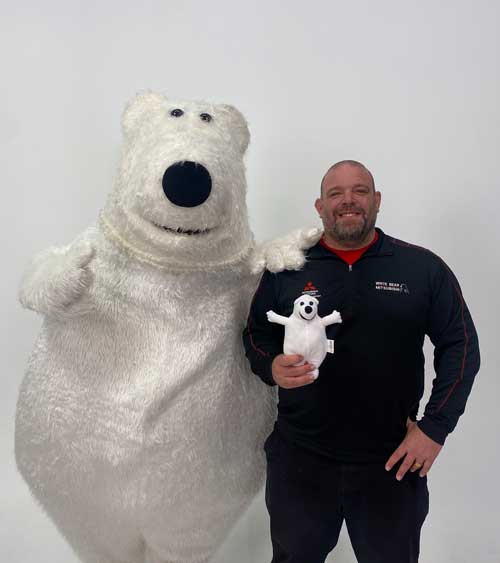 We Provide The Best Customer Service
This is not just a claim - this is actual fact.
Mitsubishi Motors North America, Inc. recognized White Bear Mitsubishi as its top national dealer in Customer Satisfaction Index (CSI) in 2018. Not just the Twin Cities or the Midwest - the entire country!
"Exceeding customer expectations on a daily basis is no small task, but to consistently receive high scores month after month takes hard work, dedication, and the entire dealership staff working together as one cohesive winning team," said Don Swearingen, executive vice president and chief operation officer, Mitsubishi Motors. "The entire team at White Bear Mitsubishi prioritizes its customers and the results show."
Our General Manager, Richard Herod III, is truly honored to receive this great accolade from Mitsubishi. "We have such an amazing team here at the dealership," said Herod, "and every day they live true to our core principle that customer satisfaction will always carry the most weight."
The 2023 J.D. Power Rankings
Mitsubishi only offers a handful of vehicles, allowing it to make sure that each and every model meets quality standards. This has recently been recognized through the J.D. Power Rankings, which ranks car brands by reliability every year. The 2023 U.S. Vehicle Dependability Study conducted by J.D. Power recently found that Mitsubishi was more reliable than competing car brands like Toyota, who have long been lauded for their dependable vehicles. When you buy a Mitsubishi model, you can be confident that your model will stand the test of time, as this study truly goes in depth. Responses were taken from 30,062 car owners, and after poring over the data, J.D. Power found that Mitsubishi ranked in the top five most reliable brands.
Why Reliability Matters
Consumer Reports Recommended | March 2023
Reliability might not seem like the most important thing in the world when it comes to cheap items, but a car is an expensive purchase that you'll want to make sure you get the most out of.
Your Day Is Important: When you have obligations and things that you need to get done, the last thing you need is a car that breaks down or refuses to start. This can throw your schedule off and can make it hard to be productive throughout the day.
The Added Cost: When you're planning your monthly budget, you probably aren't factoring in car parts, service, and more. When things break randomly, it can hit your savings hard.
The Peace of Mind: Car anxiety is real, so when you want to have peace of mind behind the wheel, you'll want to make sure that you're driving a Mitsubishi model.
2023 Mitsubishi Outlander Ranked #1 Safest SUV in America
The 2023 Mitsubishi Outlander sweeps the high scores from the IIHS with its 11 airbags, which is more than any SUV, even Volvo! "As far as safety goes… the Outlander achieves its perfect U.S. News rating thanks to a clean sweep of high scores from the IIHS and a solid array of safety tech."
Other Dependable Mitsubishi Models
Now that you know Mitsubishi models are reliable, you might still have a hard time finding the vehicle that's right for you. While there are plenty of options, you're sure to love these top picks.
Mirage G4: When you're looking for a ride that's affordable, the Mirage offers plenty of stunning standard features. It's incredibly comfortable, and sports fine handling that you'll love when behind the wheel.
Outlander PHEV: When you value efficiency, this is easily the model for you. With its twin motors and powerful engines, you'll have the best of both worlds, and you'll find that you have considerable power and range as well.
Eclipse Cross: This SUV has a sportier side, allowing you to quickly overtake other models on the highway. Its sleek design stands out on the road, and it features a stunning design that pays special attention to traction and handling.
AT WHITE BEAR MITSUBISHI, IT'S ALL ABOUT YOU.
It all comes down to the most important part of our business: YOU! You are the one that provides feedback to tell everyone how we are doing. You experience our sales and service staff. You pick up parts from our counter. And, you trust us with your vehicle from start to finish. Because of you, we have achieved this great citation from Mitsubishi - and we thank YOU!
If you have not been to White Bear Mitsubishi, give us a shot. We believe you will receive the best service and experience from our staff from the day you start shopping for a vehicle to the day you trade it in for your next one.
The White Bear Mitsubishi success story is phenomenal. Insightful auto buyers recognize all the good things about this dealership, and the rise of the Mitsubishi brand in the Twin Cities has been spectacular. But you already knew that, didn't you? 
We've earned our reputation by giving great customer service one person at a time. Please tell us how we did! This is your chance to give us the great review we hope you've been just waiting to write. After all-without you, we've got nothin'!